back to charity info page
Roe deer fawns admitted to our centre after gunshots heard!
07-Jun-2014
2 more tiny one week old roe deer fawns have been admitted to Secret World after a lady reported hearing gunshots in the evening. The distressed pair were found so close together that it seemed likely that they are siblings and are now being cared for at Secret World. These delicate babies are often left by their mothers in long grass and are not always what we would call true orphans , so please seek advice before picking up any babies.
Everyclick aggregates content from a wide range of providers. Everyclick is not responsible for the accuracy of the content we publish. Charities can add news via the Charity Admin and signed in users can add comments to all News articles.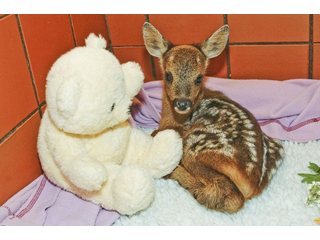 Charity information
Secret World Wildlife Rescue
About this charity
Secret World Wildlife Rescue is a wildlife rescue service, dedicated to the rescue, rehabilitationmore