back to charity info page
Young Carers win 2012 Scottish Charity Award!
26-Jun-2012
Skye and Lochalsh Young Carers have won the 2012 SCVO Community Action - Scottish Charity Award. This award recognises the young carer's work with service professionals which has raised awareness of young carer issues and their support needs.
Everyclick aggregates content from a wide range of providers. Everyclick is not responsible for the accuracy of the content we publish. Charities can add news via the Charity Admin and signed in users can add comments to all News articles.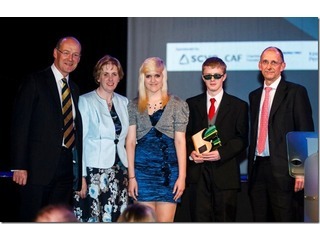 Charity information
Skye and Lochalsh Community Care Forum SCIO - Young Carers
About this charity
The Skye & Lochlash Young Carers service based in the Highlands of Scotland supports children and more