Fundraise for Edible Rotherhithe C.I.O.
Search the web and raise free funds for Edible Rotherhithe C.I.O. using Everyclick.
Plus, with Give as you Live Online shopping results, you can raise free funds when you shop online with 5,500+ top stores.
---
Share this page with your friends:
Every donation helps Edible Rotherhithe C.I.O. - what can they do with these funds?
We are a totally volunteer-run organisation and, simply put, we wouldn't be able to do what we do without the generous support of funders and individuals alike. We are passionate about creating opportunities for children and their parents, to be able to learn about where food comes from, how to eat healthily, and have a creative outlet where they can express themselves in an ever-changing world. We believe in working together with Southwark's diverse communities in order to build resilience and create an inclusive environment where people can learn and have fun! All money donated will go towards the costs of running workshops (materials etc), the maintenance of outdoor spaces. Any size of donation is most welcome and gratefully received.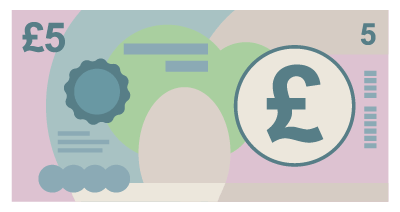 More great ways you can raise funds